Switzer to join SCHSL staff
Please join us in welcoming our new Director of Communications and Public Relations, Mr. Dennis Switzer. He is a graduate of the University of South Carolina with a Bachelor of Arts in Journalism.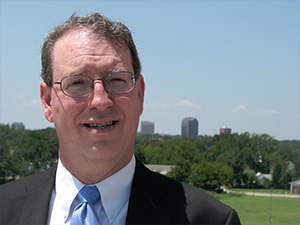 His most recent position, Sports Information Director for Benedict College, kept him busy for over 11 years. Prior to his stint with the Tigers, he was employed with the South Atlantic Conference -Division II in Rock Hill, SC as the Director of Sports Administration and Information for 11 years.
Switzer first sharpened his skills at "The Herald" covering high school, college, and professional sports for over 15 years.
"I'm extremely excited to join the South Carolina High School League as I have been a strong supporter since my own high school years. I look forward to being a part of this winning team and promoting the unique athletes and devoted coaches among many other aspects of the membership. I feel as though I have come full circle with my skills and background in athletics coverage. The SCHSL has a strong communications blueprint in place – one I plan to enhance even further," said Switzer.
He remains in Rock Hill with his wife Nancy and their two daughters, Lauren and Krista.
"We are confident Dennis will bring an enormous amount of knowledge and experience to the league office, and we join in his excitement for this new chapter. He has been charged with not only up-keeping the initiatives in place, but to also add to that communication toolbox. He is a true professional with wheels in motion for the 2022-23 athletic seasons," said Commissioner Dr. Jerome Singleton.
Mr. Switzer replaces the inaugural SCHSL Director of Communications and Public Relations, Tammie Newman, and he will start his SCHSL post on October 17, 2022.