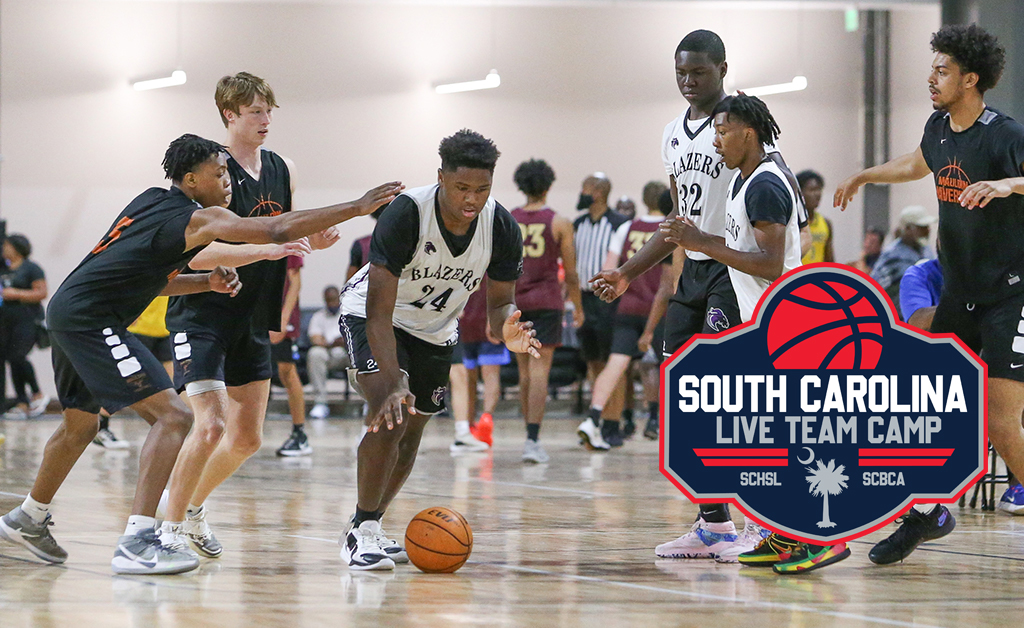 South Carolina Live Team Camp
2022 June Scholastic Basketball Showcase
Boys Team Event Information and Registration:
Date: June 17-19
Location: Rock Hill Sports and Events Center
Team registration is due May 15, 2022.
Payment Information:
School Check made payable to SCHSL – Indicate June Showcase
Credit Card – Contact Cindi Drakeford at cindi@schsl.org or 803-798-0120
Payment for event is due to the SCHSL no later than June 6, 2022
Boys Team Event Information
Date: June 17th, 18th, and 19th *
Cost: $250 per school
**Schools can request to play one day or multiple days. Teams will get a minimum 3 games and those that wish to play both days will get a minimum of 4 games.
**Limited to SCHSL member schools only.
*Games will be played on Sunday, June 19th if we have a high demand of teams. Once registration is closed, an event schedule will be created and information on the schedule and length of games will be sent to the schools that are participating.